In U.S history I was told that the falling of the Berlin Wall in 1989 was the symbolic end of the Soviet Union. This appears to be the common consensus among politicians of the time as well as historians. President Ronald Reagan is even championed for helping bring down this great wall as well as for brining down the Soviet Union itself. In reality the Soviet Union true collapse was in April of 1986, when reactor four of the Chernobyl nuclear facility over heated causing the worlds worst nuclear accident. This historic tragedy would be such a burden that the already collapsing economy of the Union would cave in just like the reactor that started it all. That night would begin the chain of events that would leave the United States as the worlds official lone super power of the era.
First we need to know what went wrong? A normal exercise that tested an emergency water cooling system in the result of a power loss happened, in a matter if seconds a reaction took place that caused pressure to build up inside the reactor and like a water bottle that's twisted over and over the steam blasted the roof off the reactor. But unlike a water bottle which has simple vapor steaming out. Radiation poured out and chunks of material flew out on fire with even more radiation. All of this happened in seconds leading to another explosion in reactor three. They had shut down their automatic safety systems that normally could of prevented this to run their safety test. However they initially refused to shut down reactors one through three even though there was an explosion and fire was running rampant allowing for more radiation to become exposed to the air.
The Soviet government took action on April 26th mobilizing troops and firefighters to try and cool down the exposed reactor. Unfortunately most of them they would die because of the lack of protection against radiation. Not that any real gear would of helped in all honestly considering this was an open core just spewing unprecedented amount of this stuff. These firefighters were exposed to more radiation then those who died during the Hiroshima bombing. They would die within a hour and nobody in human history had been so exposed to radiation then those men who climbed the roof to fight the fire. To give you an idea since this is all quite a lot to understand. People today still can't venture to Chernobyl without extensive protection. Its been over 30 years and its still hazordess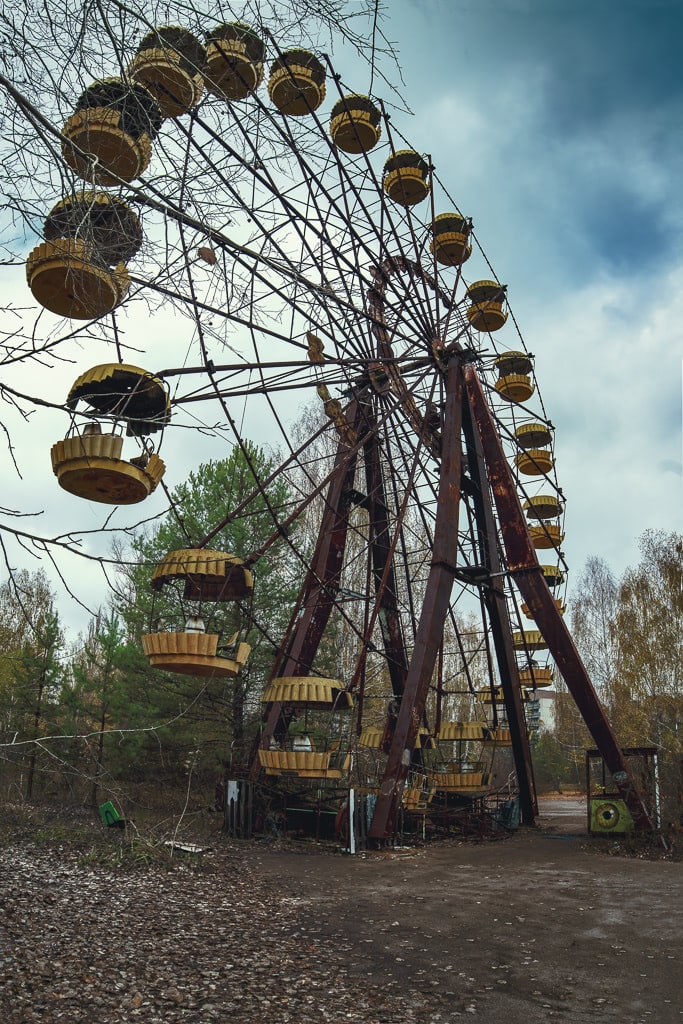 So why is this event the undoing of this super power? Well despite their best attempts to keep in under the radar they couldn't. This disaster could poison and kill millions of people if a solution was not found. Now they did find a solution without any help from a foreign government but the world knew what happened. They had tried every possible thing to keep the this out of the worlds eyes. Killing those who knew about it or imprisoning's them. They had just lost a expensive war in Afghanistan and their economy could not handle this monstrosity of a accident. The world knew they were a corrupted government but now they couldn't even hide it. They had spent so capital fighting this that they could never recover especially after war. When news of this event hit and streets people in the Union started to protest and with their new freedom of speech they made sure that their voices were heard. Political instability was rampant especially in the satellite states. The motherland simply didn't have the resources to stamp out this threat. The final nail in the coffin comes from Gorbachev himself the last leader of the Soviet Union who said that "Chernobyl was perhaps the real cause of the collapse of the Soviet Union."
Sources:
Chyrnobyl .
History.com Editors. "Chernobyl." History.com, A&E Television Networks, 24 Apr. 2018, http://www.history.com/topics/1980s/chernobyl.
"Meltdown in Chernobyl." Seventeen Moments in Soviet History, 2 Sept. 2015, soviethistory.msu.edu/1985-2/meltdown-in-chernobyl/.
Pai, Akshay. "First Firemen at Chernobyl Site Were Exposed to 5,600 Years-Worth of Radiation in 48 Seconds." MEAWW, 27 Feb. 2020, meaww.com/firemen-chernobyl-nuclear-disaster-expose-fatal-levels-radiation-48-seconds-anatoli-zakharov.